The Colorado State Capitol, DENVER, COL.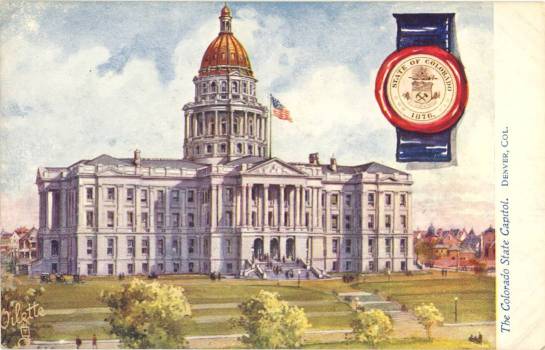 The State Capitol of Colorado is located in Denver, the metropolis of the Rocky Mountain
section. The State has an area of 103,225 square miles, and the columbine is the State
flower. Colorado which derives its name from it chief river, is known as the "Centenial
State," from the fact that it was admitted to the Union in 1876.