Caption on front:
Union Depot Denver Colo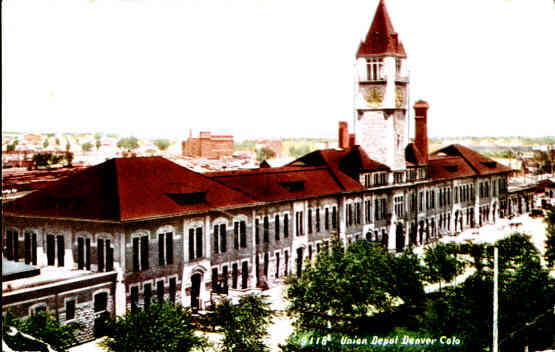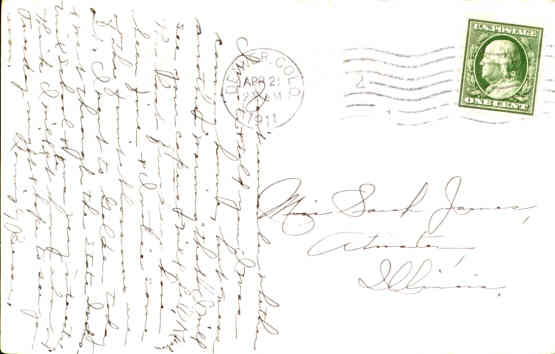 Postmark:
DENVER, COLO.; APR 21, 2:30 AM, 1911

Addressed to:
Miss Sarah James, Atwater, Illinois

Message:
Don't remember whether I wrote & told you I was coming home, but guess
another "warning" that I will see your capers will be OK (Haha) The
last few days have been fine & I notice some of the fruit blossoms are out.
I went to Golden today & and went through the State Industrial School it was
very interesting. Think I will be at home about Tuesday night & hope
to see you soon. Lovingly Besse.