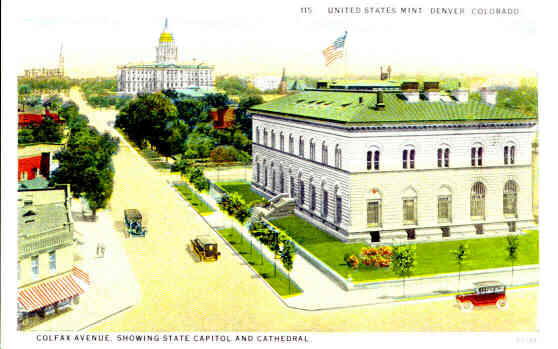 Text on back:
LOOK UP COLFAX AVENUE SHOWING CAPITOL
AND CATHEDRAL, U. S. MINT, DENVER, COLO.
A great number of Denver's important structures are
grouped along stately Colfax Avenue within a space of a few
blocks. Among them the Capitol, State Office Building,
Cathedral, Civic Center, Library, Pioneer Monument and the
U. S. Mint. The Denver Mint is one of three in operation in
the U. S. It handles and coins $30,000,000 to $40,000,000 in gold
and silver in a year.