Caption on front:
CURTIS STREET AT NIGHT, DENVER
(ca. 1920s)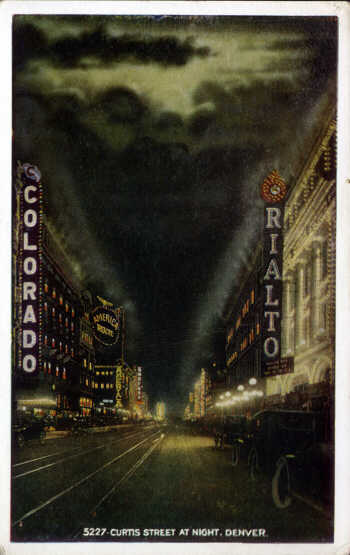 Caption on back:
CURTIS STREET AT NIGHT
Street lighting by electricity has reached a
high state of development in Denver. Not only
does the city spend a lare sum of money an-
nually for its street lighting, but the merchants
have acquired the "electric sign habit: and they
vie with one another in producing sign creations
that are dazzling in the extreme.